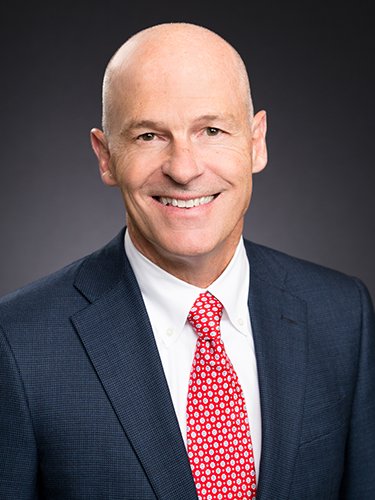 Partner
Email:
Phone: 512-476-0005
Dan Richards is an accomplished trial attorney with significant experience in resolving disputes through negotiation, trial and arbitration. He is also a founding partner at Richards Rodriguez & Skeith LLP. Dan's clients include middle-market businesses as well as nonprofit and governmental entities, and his practice principally focuses on business, owner, and contractual disputes.
Dan's extensive hands-on experience in the courtroom distinguishes him from other attorneys in his practice area. His common-sense approach to facts and evidence rings true to judges and juries. This broad experience in successfully resolving disputes, whether through informal discussion, mediation, or through a full jury trial, helps him provide accurate analysis to his clients so they can make informed business decisions.
And Dan understands the decisions that business owners have to make, so he works closely with them to develop effective solutions to their problems. His strengths as an attorney, his personal approachability, and his creative intelligence make him an exceptional attorney and resource for business owners in Central Texas.
Dan has lived in Austin for his entire adult life with his wife of more than 20 years and two children. His life-long involvement in Austin's civic and business communities has helped the city become what it is today–a great place to live and do business.
---
Professional Licenses, Memberships, Honors, and Awards
State Bar of Texas
Member, American Board of Trial Advocates
Member, Austin Bar Association
Member, Texas Bar Foundation
Super Lawyers ®, 2009 – 2022, Thomson Reuters
U.S. District Court, Northern, Southern, Western and Eastern Districts of Texas
Rated AV Preeminent by Martindale-Hubbell, the highest level of professional excellence
Education
Doctor of Jurisprudence, The University of Texas at Austin
Master of Business Administration, St. Edwards University
Bachelor of Arts, Southwest Texas State University
Representative Matters
Successfully defended to a jury local corporation in a bet the company lawsuit brought by former partner
Successfully defended to a jury national chain in a premises fatality case
Successfully prosecuted before a jury company for failure to honor its obligation to pay founder
Successfully defended a municipality in a fatal use of force lawsuit
Successfully tried to an arbitrator and a judge the only annexation case in Texas in the last 20 years
Successfully represented elected officials in civil removal proceedings
Successfully prosecuted before a jury national construction firm for damage to a pipeline
Successfully defended a national pipeline company against government claims of encroachment
---
Contact
---